Best Homeschool Curriculum Guide for Parents
I have been homeschooling since 2016, and I've been through my fair share of curriculums. Some of the best ones, too. I have some curriculums that I truly am committed to. I also have some that I had to switch from to ensure my child got what they needed.
My Journey So Far
When I first began homeschooling, I was very thankful to have a group of friends to guide me on what homeschool curriculums I could use for my second grader.
They even loaned me books that I could test out.
My friends are practically experts in the homeschooling realm – as they have been homeschooling for 20+ years.
So, I've been very blessed to have a support system for encouragement and knowing what to do when things go awry.
And, trust me, it will go awry.
Homeschooling is a journey, not a sprint.
You will have amazing years where you'll feel like you have everything all under control.
The kids are pacing nicely with their curriculums, you've mastered the art of science experiments and crafts, and you'll have about 2-3 read-alouds under your belt.
Then you'll have tough years where you'll feel like a failure.
You've spent the entire year dealing with personality and behaviors more than you've taught, and your kids are still working in the summer to catch up.
That's just the nature of it all.
If you don't have a support system, you will need one.
Life happenings
The hardest part about starting homeschooling is the wealth of information and curriculums.
Then, if you invest in one curriculum and realize that your child isn't connecting with the material, you have to find something else.
I've also found that I've had to change curriculums to adjust to different situations.
For example, having twins was a huge adjustment for our family. I was finally getting into a sense of normalcy after having adjusted from having our girl two years prior.
Then, BOOM, I was pregnant again!
Since I suffered from Hyperemesis Gravidarum, I was thrown off course and had to do what I could. I even had family members take over for a while.
Then, I had our twins in late summer, so I had to start the school year with two new babies.
Since I knew I wouldn't be able to sit down and work with them independently as much as I wanted and was used to, I had to transition them to doing more computer-based school.
But this is the beauty of homeschooling – I can switch curriculums when I want to.
I've been able to do preschool twice now, and I currently have a senior, so I've officially touched all grades at least once.
Once you get the hang of knowing what's out there and you've tried several curriculums, that part does get easier.
Sometimes you may have to research, but again, having that support system is important for everyone.
This top homeschool curriculum guide is for you as a parent to have so that you can have it if you need some suggestions.
I want to give you my pros and cons of each curriculum we've tried so you can make a better decision about whether you want to invest in these.
Preschool and Kindergarten
DIY: I've done a great deal of DIY during preschooler because it's more flexible, and I use this time to see what my child likes and doesn't like.
For kindergarteners, I typically do a full curriculum because I want to make sure my child is getting everything they need that first year, like phonics and math, in particular.
You can still be flexible with science and social studies.
Related: 10 Effective Tips on Homeschooling a Preschooler
Youtube, library books and outdoor projects are all great for that age.
Abeka – A wonderful non-secular curriculum that is entertaining with colorful visuals.
Pros: The full curriculum has a lot of material.
It's pricey but worth it. The information provides a superb foundation for your beginner.
They will enjoy the rich visuals and have fun completing the games too.
Cons: Again, it's pricey. I would suggest finding used books, but it's a good investment if you plan to use the teacher's guide for when younger siblings are ready to start.
BJU – Another non-secular full curriculum with beautiful visuals. You might see it as a competitor to Abeka.
Pros: Like Abeka, it's costly but provides a great deal of value.
Cons: The material is a bit challenging, so if your child is just beginning with some basic learning skills, it might be too advanced for them.
Saxon Math: A math curriculum that provides printable worksheets and free interactive software.
Pros: Ensures your child continues to work on basic math skills by practicing timed math facts daily. It's constantly building on old concepts while working on new concepts.
The material is ideal for those that are advanced in math.
Cons: It can be mundane, and there aren't any fun visuals or colors that some might need.
I used this program for years. My son did well with it until he became bored with it.
Handwriting Without Tears. A lovely program that I highly recommend to get your child writing.
Pros: Easy to teach and learn. Highly interactive. I love the songs that come with it, and so does my preschooler.
Cons: Pricey, but worth it.
First-Fifth Grade
First Language Lessons for the Well-Trained Mind by Jessie Wise and Sarah. A beautiful curriculum that is wonderful for those learning grammar.
Pros: This is one of my favorites. It's an engaging and interactive curriculum that sets a good foundation for grammar, and the best part is that most of the lessons can be completed within 10-20 minutes.
The text is written out exactly as how the teacher should teach. All you have to do is read. They also give the responses that your child should say.
I love the memory poems and the one-on-one I get with each child. We have had a lot of laughs with this curriculum.
Cons: The only con is that it's not the best curriculum after 5th grade. The material is confusing and takes longer to complete.
Evan Moore Reading Comprehension. 150 daily lessons with short fiction and non-fiction stories with multiple choice questions.
Pros: My son struggled with reading comprehension in the earlier years of elementary, and this curriculum helped improve that.
In the early years, he also had a short attention span. This helped him to be able to complete it in a short amount of time without feeling overwhelmed.
You can use this as a supplement to another English program, or you can combine it with First Language Lessons if you choose to try it out.
Cons: None at this time.
Sequential Spelling. I've been using this curriculum for years, and here's why:
Pros: The lessons are short, and the words build on each other.
I just realized they now have an online version; we've just been using their books this entire time.
Cons: I don't have any cons about this curriculum.
Online Curriculums:
Acellus through Power Homeschool. A secular online-based program that has pre-recorded teachers for each subject.
I first used this program when I found out I was having twins. I was on the fence about having them to be on the computer for school, but it was very helpful to have this in my life.
My daughter is in fourth grade and this is her second year using this program. She is progressing well, and my son is also using this for the second year in a row.
Pros: All subjects are available to choose from, and you can select from a few electives, such as art. Courses align with national standards, and each subject requires a pre-test to see where your child is.
They adjust the subject based on how your child does.
The program is inexpensive, and you can monitor your child's progress and grades with the app on your phone.
Cons: I don't have any cons because they both have been doing well.
If you want an extensive review of this program, I suggest reading Cathy Duffy's review for more information.
Teaching Textbooks. An engaging online curriculum for those that struggle with math.
Pros: They give you a free trial. Their content is award-winning, and my daughter loves the little avatar that you can change out when you want.
You can also use their placement tests to see where your child falls.
Cons: A bit expensive, but they have family plans.
CTC Math. An online math program that's simple.
Pros. The lessons are short and it's inexpensive.
Cons. Some of the problems they give the student after the lesson weren't originally taught in the lesson, so it can be challenging if you don't have additional resources to help.
Sixth Grade through Twelfth Grade
I've continued to use some of the same curricula throughout middle school and high school: Abeka, Teaching Textbooks, Sequential Spelling, CTC Math and Acellus.
My son is now a senior and was able to take Dual Enrollment at a local technical college. Not only was this free, but he was also able to take courses that counted as high school and college credits.
You might want to see if your area has something similar. It's worthwhile if your child is independent, exceptional, and up for a challenge.
Foreign Language
Fluenz (online). My son has used this program to meet his foreign language for high school and has enjoyed the flexibility of the program.
Pros: Flexible and easy to comprehend the lessons.
Cons: It's hard to keep track of a grade. For example, it doesn't provide an overall numerical grade, just a numerical grade for the lesson completed.
BJU. A comprehensive program for foreign language.
Pros: Dives deep into the language with supplemental DVDs.
Cons: Expensive, and can be too advanced for those just starting a language.
Social Studies Curriculum
Notgrass History. A secular curriculum that has an easy-to-read text and in-depth information.
Smarter Learning Guide describes it as: "….a well-respected provider of Christian history and social studies homeschool curricula."
Pros: They have materials that support the text, such as novels, handbooks, and daily memorization scriptures.
Cons: None.
My son enjoyed several of the novels that supported the text.
He was required to read so many for 11th grade, so this curriculum helped him meet that requirement.
Here's what he had to say about one of his favorites from the recommended literature: A Tale of Two Cities
"One of few works of historical fiction that I've consumed, this story is enticing, exciting, and despite the rocky circumstances, it has a strong beating heart that exudes the theme of family and unity. This is in contrast with the theme of revolution and the continuous change of human society, and allowing these subjects to intertwine provides a fuller perspective of the human condition."
They also have a curriculum for elementary.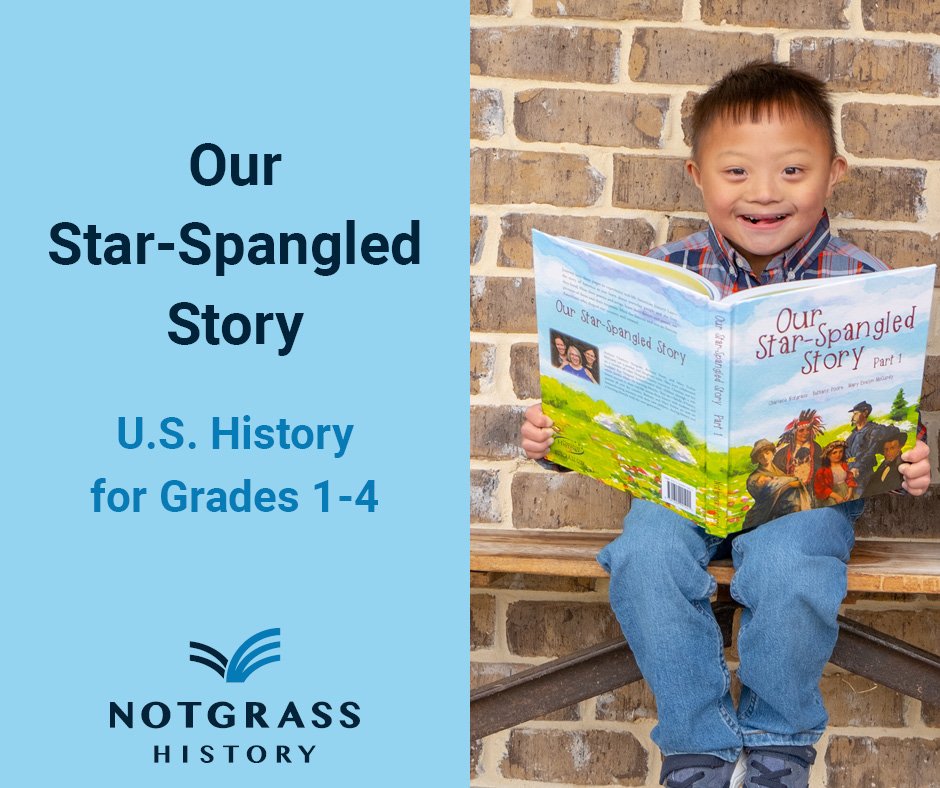 So, there you have it! These are all the curriculums I've used in the past six years.
It's amazing to me to see how much my kids have been exposed to, and that doesn't even include the field trips we've taken over the years.
As hard as this journey is, I wouldn't trade it for the world.
I hope you can filter through the chaos that comes with this journey and find all the blessings, too.
If you're just starting out and don't have support, please let me know how I can help in the comments below.
I feel like a homeschool curriculum guide would have been so beneficial for me when I started out.
Please also share some of your favorite resources and curriculums.
XOXO,
Sharonda